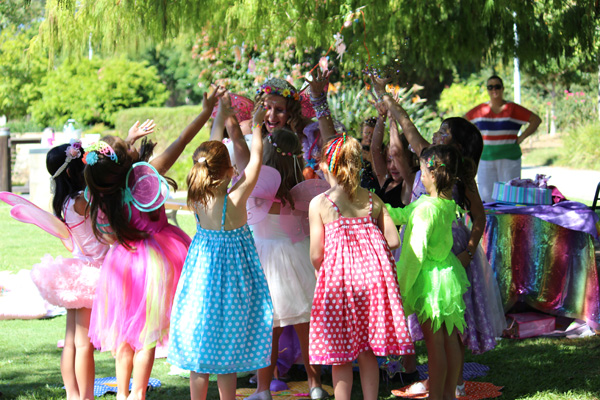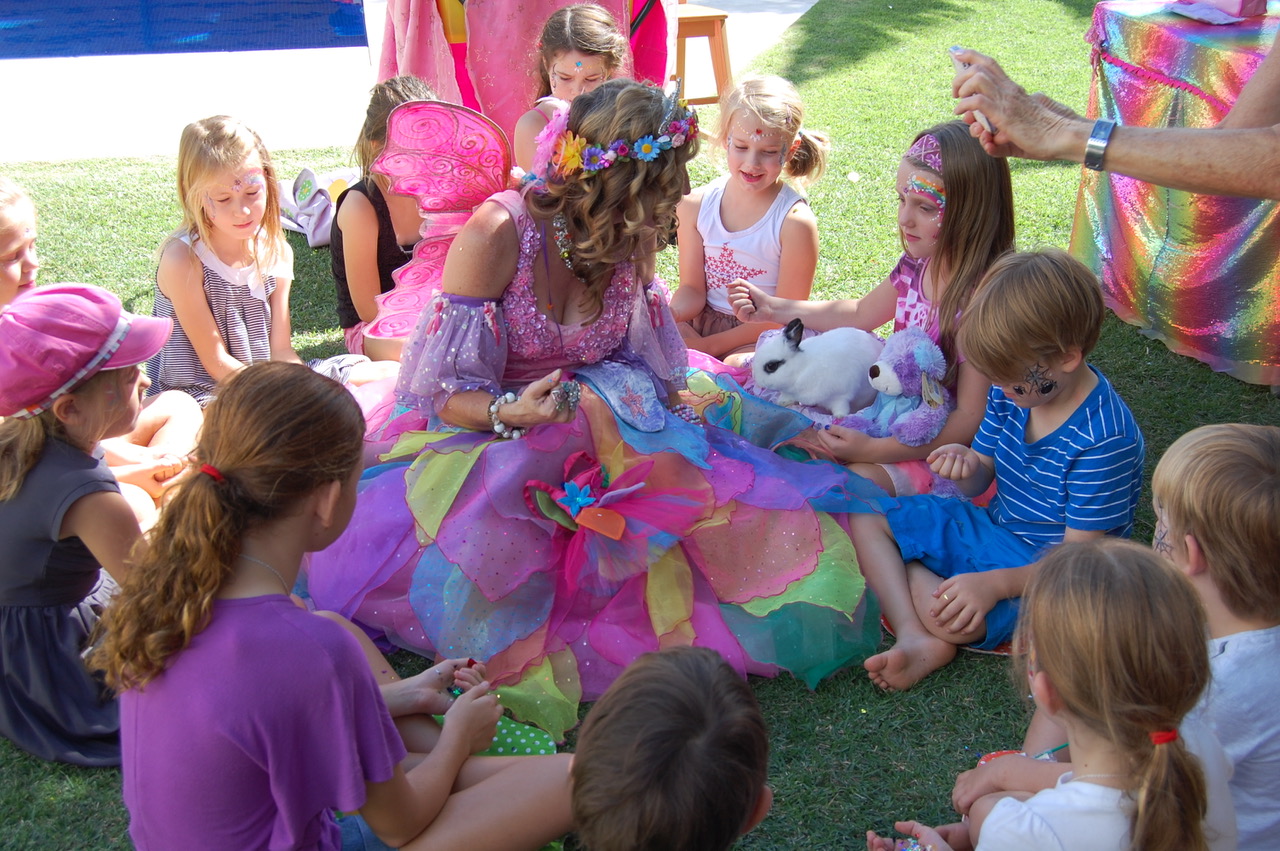 You want the best party for your child and getting fabulous entertainment can make it magical. Our Kids Entertainers Gold Coast will do just that.
But I know from my own experience and from others that there is a lot of entertainers who don't present well, aren't organised or don't even keep the kids entertained.
In fact it was my own experience at one of my own children's parties over 10 years ago that inspired me to start Funtabulous Parties.
10 years later we still love what we do. This isn't our job this is our passion and we make sure you and your child have a great party by …
Our kids entertainers gold coast have personality plus, are patient, great with kids and take on the character they are portraying, making your party extra special…
Our fantastic party characters are available to come to your home, park, or venue/restaurant. And all our kids entertainers gold coast hold current Blue Cards, are 100% reliable and have Public Liability Insurance …
We will make your party full of fun and excitement for everyone (even the grown ups). We offer a range of options for you to choose, face painting, balloon twisting, glitter tattoos, crazy hair and our magic show and many different characters …
We love entertaining your precious treasures, which allows you to sit back and relax and let our kids entertainers gold coast take care of the rest! Funtabulous Parties Kids Entertainers Gold Coast are the best!  Call us now.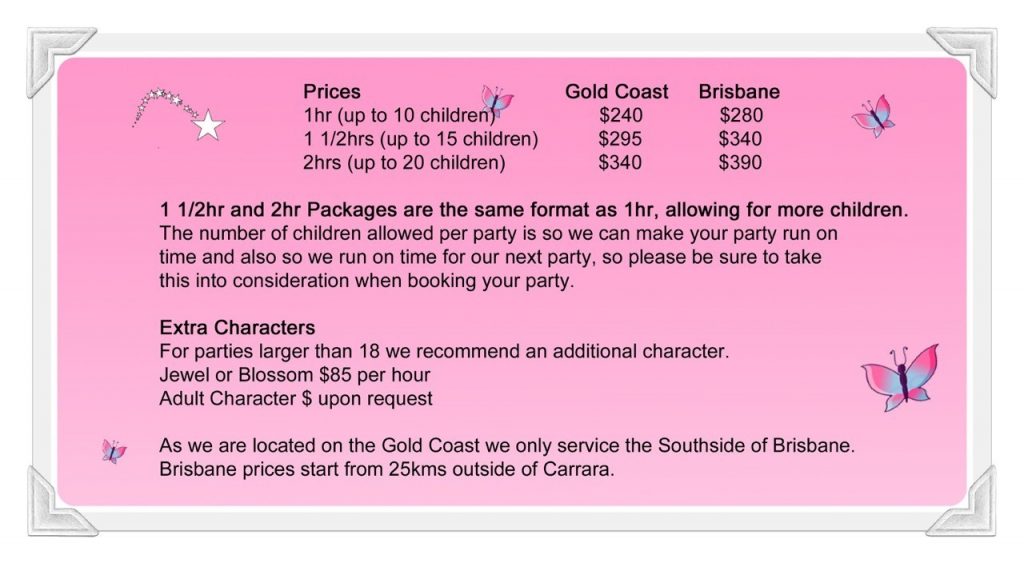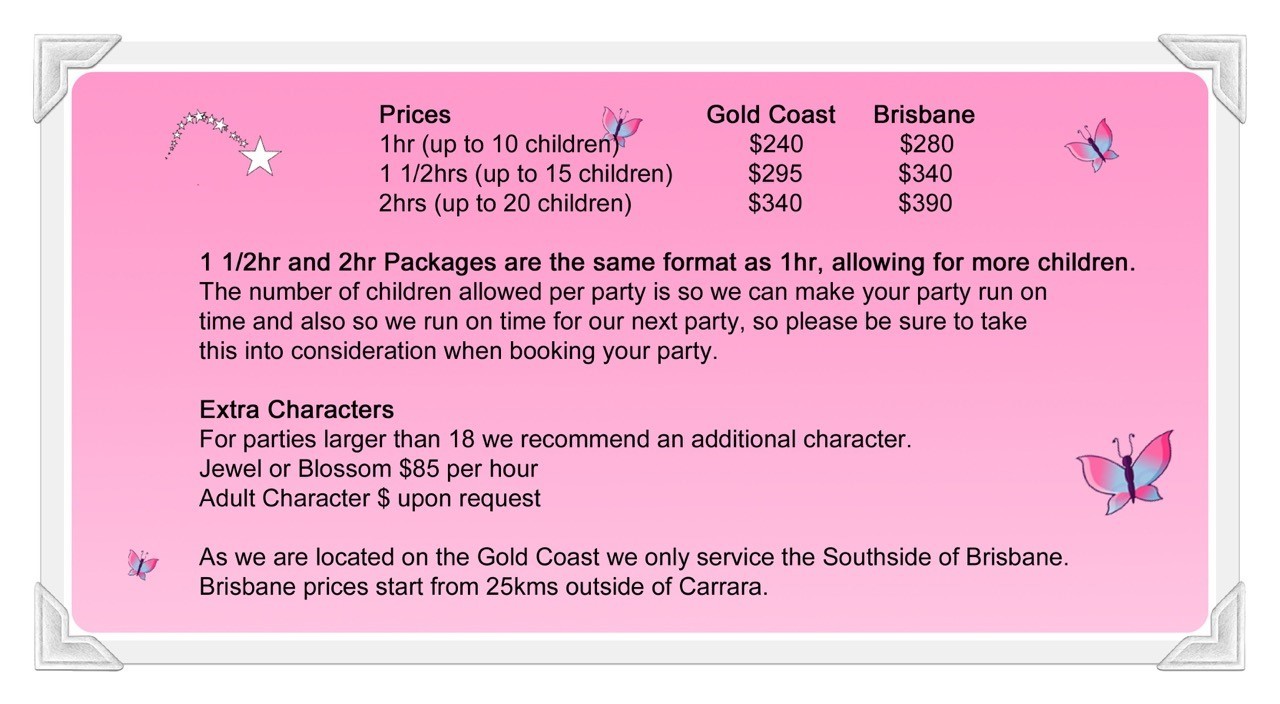 Choose your character …
The first stage to hosting an amazing party is to choose your character from the selection below:
Click on the character below to see our party packages.....
Call now to check availability and to book your party or if you require more information.